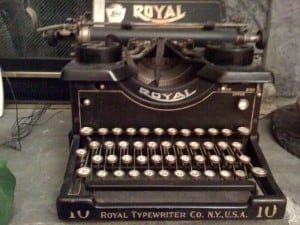 Monday, 9:21pm
Reno, NV
"Stop sniveling…" (Pretenders, "Tatooed Love Boys")
Howdy…
Quick note here for those in need.
I've been almost completely retired from freelancing for some time now.  I still indulge a few long-time clients…
… but I haven't taken on a new gig in over a year.
I'm devoting my time to teaching, and writing stuff for myself.
This makes me happy.
But it bums out business owners and entrepreneurs in a major way.  Because, often, someone will realize they need copy written…
… and they know, deep down, that I'm the guy who needs to write it to squeeze out max results…
… and… here's the sad part…  they cannot bribe, cajole, threaten or offer me enough money to come out of this semi-retirement to do the gig.
Man, that's frustrating.
Here's the good news, though: I can now offer you… the next best thing.
If you need a writer who meets my strict, Operation MoneySuck, no-BS-allowed requirements for professionalism and quality…
… I now have a small "stable" full of them.
And we've just released a simple program that gives you immediate access.
These are professional writers who I have either trained and guided to expert status (over a period of years)…
… or who I have hired myself to do mission-critical work in my own business.
There aren't many of them.
In my 25 years in advertising and marketing… I have only come across a handful of writers who meet (or exceed) the admittedly-brutal requirements I demand from myself, or from any writer I would work with.
This includes having the chops to guide you to the best possible solution for whatever problem you're up against…
… to write outrageously-excellent copy that persuades and sells like crazy…
… and to meet all deadlines. (This is critical for any biz owner under a time crunch… and way too many freelancers out there can't meet a deadline to save their lives.)
All while bringing to the table vast hands-on experience with all kinds of markets… in all kinds of economic conditions… both online and offline.
These are, in my honest opinion, the hottest freelancers available right now.
Best part: They all love working with entrepreneurs and small business owners… something a lot of the more famous writers out there refuse to do anymore.  (Or, like me, have retired from doing.)
So…
… if you're in the market for a killer writer…
… who has been vetted by me, who has worked with me, and who gets my "thumbs up" for being a trusted veteran professional who can get the job done, on time, within your budget…
… then hurry over to this site:
http://www.carlton-copywriting.com
You'll get all the details you need there.
And, if you're interesting in actually talking with a writer, it's easy to arrange…
… and you can start the simple, fast process right there on the site.
Warning: I cannot over-emphasize how FEW writers are in this stable.
It's literally a handful.
I've plowed through a mob of writers over the years, passing on the vast majority…
… and I'm only allowing this program to go forward because I have finally found enough scribes I can vouch for to justify this announcement.
If you're ready to talk to writers…
… and you want to be sure you're talking to one who meets my strict requirements for professionalism and getting the job done right…
… then get over there now.
As you can imagine, this small band of murderously-good pro's will book up quickly.
To see if this program is right for your situation, just follow the simple directions on the site.
There is no obligation just for talking to any of the writers, of course.
But we've got this process down pretty pat… and if your situation is right for one of these writers…
… well, this could be the happiest day of your life.
Cuz once you hook up with a good writer, you can get your biz on the fast track… and jam the pedal to the metal.
It's a good time to check the site out, too… because we haven't yet announced this program to the general market.
Right now, it's still just you and us.
See you over there.
Stay frosty,
John