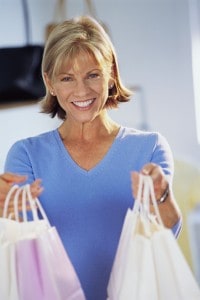 Sunday, 7:57pm
Reno, NV
"It's alive!" (Baron Von Frankenstein, kickstarting the Monster)
Howdy…
We've just fired up the Simple Writing System blog (www.simplewritingsystem.com/blog)…
… which means a stunning (and unprecedented) pile of free tools, tactics, advice and insight can be yours…
… just for the grabbing.
This is an all-out assault on reason and logic.  We're just GIVING AWAY stuff that — not too long ago — would have cost you a pretty penny just to get a quick glimpse of.
We've created a beast here, and it's name is FREE.
Here's just a small taste of what's piling up over there (that you're missing out on if you haven't signed in):
A free swipe file of "home run" ads I've written (which few folks outside the target markets have ever seen)… can be in your tool kit tonight.  This swipe file, alone, is causing hearts to skip a beat among marketers and freelance writers who love to rip juicy headlines and sales angles from proven ads.  (Removes any guesswork on who/what to rip.)
A short (but frightenly powerful) series of special reports channeling the best "how to make the sale" secrets I've ever used.  (I used to keep this stuff classified, only bringing it out during high-paid consultations… and here we are giving it away.)
The actual video (torn directly from the masters hidden in Frank's inner sanctum) of my "How to persuade, influence and sell the shit out of anything… using the simplest stories you can create" presentation at Mass Control.
What?  You didn't see that presentation?
It's marketing theater at its finest… and gives away the storytelling techniques that have earned me a fortune (seriously revealed for the first time in this wacky presentation that held the crowd in thrall).
And it's free… at least for a few days… at www.simplewritingsystem.com/blog.
More…
Have you heard the teleclass Ed Dale and I just did… about using sneaky social media tactics to overthrow your niche and capture total, unassailable "leadership positioning"… using only Twitter?
Dude — it's FREE right now over there.  And coming up:
Legendary adman Joe Sugarman actually punk'd me during a sizzling interview (which reveals his BEST sales-exploding secrets).  Oh, we're laughing about it now, but it left me speechless, twisting in the wind last week when it happened.  (And I'm never speechless.  Joe is just that good.)
These are classic salesmanship secrets now lost, overlooked and ignored by most marketers…
… which is a HUGE advantage to you (IF you have the sense to start using them yourself).
Wait a minute… you haven't heard of James Schramko yet?
Are you living in a cave?  This guy rocketed (that's the right word, too) from total obscurity… not even a year ago…
… to the very top of the online  money-making wizards pile.  Respect, fame, wealth and a well-earned rabid fan-base siphoning off his deep knowledge.
Best part: He took detailed notes during his climb to fame and wealth (as a rookie!)… and this webinar we've got is the first time he's shared the really good insider stuff.
And it free!
What are you doing here?  Get over to www.simplewritingsystem.com/blog and grab this cornucopia of give-away goodies now.
Again: We're only leaving access to the reports, the webinars, the videos and everything else…
… for a few days.
Then: Ffffft.
Gone.
(Big hint: One major reason James was able to zoom to the top… was his obsession with never missing an opportunity to grab the really good info whenever, and however, it became available.)
Here… it's all free.
More:
We reveal the next logical (and most lucrative) big step for any smart online marketer to make as the economy continues to morph.
Have you ever wanted to be one of those people who get advance notice on hot incoming trends?  Well, here ya go.
Colette Marshall (the queen of  "Product Sourcing") spills everything you need to know in the free webinar we're about to post.
And get this: Blogmeister Extraordinare Yaro Starak reveals the secrets of living lavishly from a 2-hour workday… using nothing but a blog and some specific email tactics.  (It took him years to figure this out… and he just lays out the 7 simple steps, right here in a cool-as-heck webinar you can own for nothing.)
And how about this:  Just hearing someone's blah-blah-blah story on striking it rich using a certain tactic is boring… and useless to you.
Unless you have access to the actual "case studies" outlining what was done, and what happened to generate the breakthroughs and hot results.
Well, guess what?
Yep.  Posted for free at www.simplewritingsystem.com/blog.
Look.  I could go on and on just describing the sheer awesomeness of what we're giving away.
But you can just find out for yourself with a quick click on the link.
And I'm gonna suggest you do exactly that…
… right now.
www.simplewritingsystem.com/blog
I have poured massive quantities of energy, brain-power and time into creating this pile o' goodies for you.  It took weeks of exhausting work.
I did it just to blow people away.
And it's all there… for free.
Stop reading.
Go over there now.
This is life-changing stuff.
Stay frosty,
John Carlton