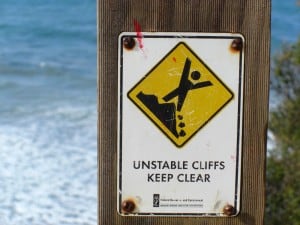 Saturday, 8:42pm
Reno, NV
"Look Dave, I can see you're really upset about this. I honestly think you ought to sit down calmly, take a stress pill, and think things over." (HAL to astronaut Dave in "2001")
Howdy…
Okay, let's do a quickie quiz, what d'ya say?
It's Saturday evening, after all… and I just got my ass whupped by Michele at Scrabble (her first win, ever, in 10 years of trying) (and I don't expect to ever hear the last of it anytime soon).
(What's the time limit on doing the "Ass Whup" dance, mocking your partner, anyway?)
So, to keep my mind off the misery of such a wrenching loss (she accidentally used all 7 letters in her third turn, and that bonus 50 points is what beat me), I'm hiding in my office.
I've got maybe 10 minutes before I have to come out and face more taunting and jublilation.
Thus, a quick blog post.  ("Get out of here!  I gotta work…")
I'm giving a prize away, of course.
Let's se… how about a fresh copy of "Kick-Ass Copywriting Secrets of a Marketing Rebel" to the first right answer.
I've got a nice new one burning a hole on the shelf across from my desk.  It's got your name on it, Mr/Ms Winner.  I'll sign it, and have Diane ship it out asap.
Sound good?
Okay.  Here's the quiz:
The most common question I get from entrepreneurs who are stuck on some part of their marketing…Read more…