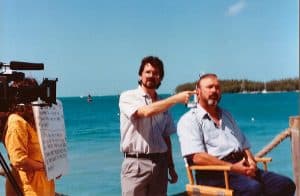 Saturday, 1:26pm
Reno, NV
"Welcome to the jungle…" (Axl)
Howdy.
If this is your first time here, you're in for a treat.
First: There are over 15 years worth of archives here, all sizzling articles crammed with advice and insight and raw fun. Free. Just browse the stacks.
Second: Make sure you sign up for the free report on this page. Besides being critial info you need to succeed in biz… signing up now will give you instant access to my emailed Newsletter, which arrives every week… also crammed with tips, revelations on the entrepreneurial lifestyle, and insider glimpses to how the business world actually operates (which most civilians never know exist).
Plus — you'll be first to know about any news I'm privy to in this whacky business. And things happen fast. You NEED these emails as part of your network, for the insight, the connections, and the access to me.
Third: If you find yourself jonesing for even more of my stuff… well, instant links for every course, book, and coaching opportunity I offer is on display everywhere on these pages.
Start anywhere.
The entire blog is a vast playground for entrepreneurs, with joys and wonders abounding.
See you inside…
John
P.S. The above photo is from a Key West informercial shoot Gary and I did with Dan Kennedy, back around 1990 (the "good ol' days").
You'll notice a ton of stories about those days in this blog, along with lessons learned and disasters averted and all the fun, outrage, harrowing adventures and wondrous victories from a life well-lived.
You're batshit if you don't sign up for this ride…
---
Resources Courtesy of John Carlton
Want to get all of John's killer copywriting secrets?
John Carlton didn't become one of the world's highest-paid copywriters by accident. Over the years, he developed a system that he follows every time he sits down to write. 
Once you get your hands on his methods, you can kiss writer's block goodbye as you write the best ads of your life. Find out more here.
---
Looking for Shortcuts To Help You Create Spectacular Ads?
These techniques can supercharge your advertising even if you failed English class and think you're a terrible writer. Intrigued? Find out more here.
---
Build Your Swipe File
Every marketer and copywriter needs a kick-ass swipe file to help create killer copy. These ads from John Carlton have raked in millions for his clients, and you can get them all right here.
---
Still want more?
Check out John Carlton's book on Amazon right here.
---
Not by John Carlton… but Still Awesome!
High Speed Copywriting
The best way to increase your copywriting income? Create killer copy – FASTER. Anyone can be quick once they know the secrets revealed here.
---
David Deutsch Inner Circle
Get access to cutting edge copywriting secrets from a marketer with countless controls under his belt. It's rare that a top writer is also an incredible teacher, but David (like John) possesses those chops as well. Join his inner circle right here.