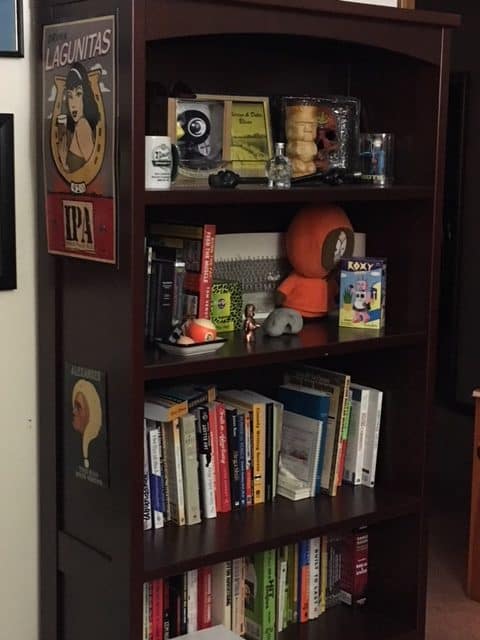 Tuesday, 12:36pm
Reno, NV
"… and succeed in changing the world." (Dale himself)
Howdy…
I'm about to reveal that book I taunted you with in our recent email exchange.
But first, I want to really lay it on thick how important this is.
I've made a habit to practice what I learned in this book ever since I first read it some 30 years ago.
And it's never failed to work.
I'll go to parties where I don't know anyone, and within minutes have someone sharing secrets about themselves they've never told anyone before. 
And they'll consider me of such high quality, that they are almost desperate to become my close friend.
Yet, they don't know a thing about me. I haven't shared anything about what I do, who I am, what I have to offer.
I simply practiced the tactics I learned from this book…
… and let the magic unwind. 
And frankly, I see the LACK of these simple skills a serious reason why so many entrepreneurs fail. 
They simply do not understand the fundamentals of good salesmanship…
… which do NOT start with you lecturing to your prospect. Or sharing details of your life, or your desires and goals.
Nope.
The magic starts, and ends (with a sale), inside your prospect's head. 
It's incredibly important to the sales process…
… and even more so now that we do so much biz online.
In person, these skills work like crazy.
Digitally, they STILL work like crazy. My emails, blog posts, Skype calls and everything else is front-loaded with them.
Okay, time to share:
The book (again, called The Salesman's Bible by savvy insiders) is Dale Carnegie's "How To Win Friends And Influence People."
You've heard of it. Maybe you even read a bit of it.
Certainly, you're heard jokes about it. People have been mocking it since it was first published. The headline alone (suggested, I believe, by ad legend John Caples) has spawned a thousand mimics, both seriously and satirically.
Doesn't matter.
All books are TOOLS. You use them, to absorb the info and strategies and tactics. They are your hammer and nails, the most fundamental tools in your kit.
Keep the book hidden, if you like, if you're afraid someone might laugh at you.
But read it, several times.
And get the oldest edition you can find. As I mentioned in the email, Dale's heirs have decided they know more than he did (despite not living the life of a salesman), and screwed around with the copy.
I prefer the older editions. The one I first read was from the 1930s.
I just checked on Amazon. You can buy a 1981 version (pre-heir screwing up) for around $40. Or get one of the new digital versions for a few bucks — do that, if you must.
But get hip, regardless. 
Oh… and there's a FREE book here for you, too.
Next post down…
Stay frosty,
John