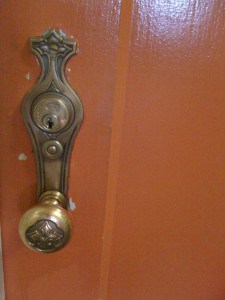 Tuesday, 2:08 a.m.
Reno, NV
"Is there gas in the car? Yeah, there's gas in the car…" (Steely Dan, "Kid Charlemagne")
Howdy…
Those of you in the loop know we've re-launched the coaching program of the Simple Writing System again.
We rarely offer this hand-holding, personalized, one-on-one mentoring (by coaches who are also successful copywriters). The last session was a couple of years ago.
No idea when another session will come around… if it even does.
We take this one program at a time. It's notorious among marketing insiders, because of how effectively we're able to transform almost anyone into a sales-message-producing machine… quickly and efficiently. It's life-changing, and business-changing mojo…
… and that's why the top marketers in the game have demanded that the folks in their organization responsible for marketing TAKE this course.
The personalized coaching in the SWS is extremely interactive.  Perfect for anyone who knows that hands-on mentoring is the best way to learn the simplest possible system (crammed with short-cuts) for creating all the sales messages needed for a profitable business…
… including all your ads, websites, video scripts, emails, AdWords, blogs and other social media broadsides…
… everything that pumps eager prospects into your Sales Funnel.
So you can close the heck out them.  And get filthy rich and happy, and become the most successful entrepreneur or biz owner possible… because without killer, persuasive copy, you're not going to find, nor close very many prospects.
Most marketers wander through the wasteland of Bad Business Practices their entire career…
… and never figure out how to SELL anything.
So, no matter how totally hot and good and righteous your product or service might be…
… you still struggle. Or go under.
ALL the top marketers you know about, online and offline, know how to write their own sales messages.
And when it's really, really, really freaking important that it gets done right…
… they almost always actually DO it themselves.
Now, yeah, sure, they also hire out some of the writing, too. But not because they are clueless about what needs to go into a killer sales message.
No way.
In fact, the top guys are the WORST clients a freelancer can have. Because you can't bullshit them. They know EXACTLY what a good ad looks like.
The really good marketers are armed to the teeth with salesmanship chops.  A freelance copywriter cannot lollygag around with those guys, or he'll get thrown to the dogs. He's got to deliver the best work possible, because the client who understands what great ad copy looks like will not accept mediocre crap.
You know what the BEST client is for a freelance copywriter?
It's the fool who hasn't got Clue One about what goes into a decent sales message.
The freelancer can toss off the laziest piece of garbage possible… something that barely resembles advertising… and still collect his fee.
And when it fails and dies a horrible death? Well, who's to say why it happened.
The clueless client sure doesn't know.
And consider this: Say you somehow manage to hire the most promising copywriter in the universe to come work for you.
Exclusively.  He becomes a member of your team.  And you teach him all the secrets of your biz, right down to the specs of your product.
I've seen this soap opera go down often.
Here's how it plays out: Once that brilliant young writer gets some experience with you… and learns all your secrets…
… yep.  He leaves.
And either starts working for the competition…
… or BECOMES your competition.
And let's see.  Hmmm.  You had the biz first.  It was your baby.  Your product.
But he knows how to create the sales messages that sell it.  And you just taught him all your secrets.
Who do you think wins in that match-up?
People… you MUST learn how to create a decent sales message, if you are to survive and prosper in business today.
Otherwise… you're toast.
And this is why we're hauling out the Simple Writing System personalized, one-on-one coaching program again. The very deep, yet easily-understood online quick-learning program where recognized, veteran, professional copywriting experts personally coach you through the SWS. Which will finally trick your brain into being able to create killer, persuasive ads and marketing materials…
… whenever you need them.
Is this program for you?
Here's a simple way to find out: Go here and watch this video. (It's just me on the video, explaining everything to you, and it's not outrageously long. Just the facts.)
You'll get the full story… how you can go through this program at your own pace, on your own schedule… and have a veteran copywriter coach you the entire way, with personal advice and coaching. No one is "too busy" to take this course right now — jettisoning a single TV program you watch each week, for a few weeks, is more than enough "found time" to do everything.
And when you come out the other side of this coaching… you'll have finally learned how to create, from scratch, all the ads and marketing materials you will ever need. The stuff that sells, and pumps up your bottom line, and brings you massive success on a silver platter.
Are you ready for a ride that can change your life forever?
We're gunning the engine, holding the door open for you…
… but you gotta take that first step on your own.
C'mon.
It's more fun around crazy writers who know how teach you the secrets of excellent salesmanship…
Stay frosty,
John
P.S. I almost forgot…
… you can only watch this video for the next week or so.
This new SWS sessions starts very soon. (No, you do not need to "plan" or "prepare" to get involved — you can really can go through the entire program in your spare time, at your own pace… and still get all the personalized coaching from your teacher you need.)
So you need to get over here now… while we're still accepting students.
I have no idea if we'll offer another SWS session.
So take nothing for granted here. Go watch my video now…