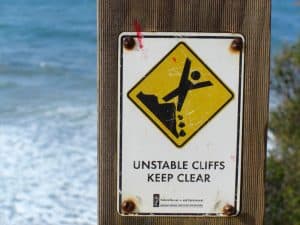 Wednesday, 9:26pm
In The Bosom Of The Sierras Below Lake Tahoe, NV
"I got your number on the wall…" (Tommy TuTone "Jenny/867-5309")
Howdy…
I've got an idea: Let's give out a couple of hot prizes. What d'ya think about that?
Like… how about a bitchin' hot-off-the-presses copy of my book "The Entrepreneur's Guide To Getting Your Shit Together"…
… signed by me, to you.
Free. I'll even pick up the shipping, that's what a mensch I am.
And all you gotta do is be either the first to deliver (in the comment section below) the correct answer to the question I'm about to reveal here… or write up the best response. I'll be the judge and jury here.
So there will be two winners. We'll let this quiz percolate for a week, and then I'll announce the two winners here.
I haven't hosted a quiz in a long time. Shame on me. The last few quizzes pulled in hundreds and hundreds of replies, which kind of freaked me out… but they were also evil fun. I'll be in the comments myself, sifting and searching for the two winners (and tossing out the trolls).
I'll announce the lucky victors in the comments section on Friday, November 22.
Free signed copy of the one book all serious entrepreneurs should have on their shelf. Might be worth something, you know, when I kick the bucket (or get embroiled in a scandal or something).
First correct answer, and best response (as judged by me).
Okay, ready?
Here's the set-up for the question: I've been counseling and advising entrepreneurs for over 30 years now…
… on just about every detail of creating a solid biz model, and cramming all marketing materials with the kind of persuasive voodoo that brings in the Big Bucks. I've helped transform a small army of formerly-clueless entrepreneurs into scary-good monsters of profit.
And, in almost every long-term relationship I've had advising a client…
… we've covered every aspect of running a business — dealing with details, solving problems, finding happiness and managing wealth (or lack thereof).
If you haven't enjoyed a mentoring relationship like this (or even an extended round of consulting with an expert), you might be astonished at what, precisely, pops up as the biggest (and baddest) obstacle to getting filthy rich and deliriously happy as an entrepreneur.
You might even be shocked.
So, here's the question: Based on what you suspect I've discovered in my 30 years of consulting…
… what is the NUMBER ONE PROBLEM faced by entrepreneurs in their quest for success?
Not the second biggest problem. Not the third biggest. THE biggest. The Big Kahuna of entrepreneurial obstacles.
The quiz starts now.
Drop your answer in the comments section. You can answer more than once, but don't go nuts, all right? Quality, not quantity.
Consider your answer, using all your powers of deduction, insight, experience (plus the clue hidden here)…
… and give it a shot.
I'll wander in and out of the comments myself, offering other vague clues.
The answer I'm looking for, remember, is what I've discovered in my career as a consultant. So I've obviously written about it before, wouldn't you think? Like, in posts here in the blog maybe?
Or not.
At any rate, the game is on.
See you in the comments section.
Winners will be revealed Friday the 22nd.
Stay frosty, and don't screw this up.
John