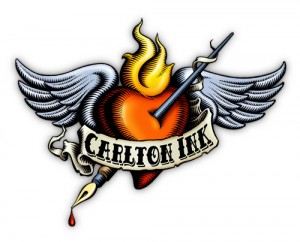 Thursday, 1:29pm
Reno, NV
"What this requires is a really stupid and futile gesture on someone's part." (Otter, "Animal House" pre-climactic scene)
Howdy…
Do you ever have the vague feeling that everyone around you is enjoying life more than you…
… or has their act together real tight, while you struggle and wake up in the middle of the night fussing over problems?
This is actually part of our default machinery as humans. Personally, I grew up as a kid believing that everyone was hiding the secrets of a happy life from me… they knew these secrets, and were smug about knowing and enjoying them. While I was left to desperate measures, trying to figure out each fresh pitfall and obstacle on my own.
If I could only catch a clue about what everyone else was thinking as they so smoothly navigated life, the secrets of eternal happiness and contentment would surely bloom for me.
My first big revelation as a teenager arrived like a bolt of lightning: After putting together a few clues…
… I abruptly realized that most people weren't hiding secret thoughts from me at all.
They actually didn't have a single coherent thought in their skulls.
And something snapped inside. I immediately began to question authority figures, who I had previously just accepted as superior beings. I got expelled for a few days because I refused to cut my hair (this was back when dress codes dictated every detail of your appearance)…
… I made both my English and trig teachers cry in frustration to my fresh "oh, cut the bullshit" attitude…
… a visiting state senator got so flustered at my refusal to accept his pat answers to hard questions (this was during the huge military build-up in Vietnam) that he mumbled something about my "permanent record" being soiled…
… and I nearly didn't graduate after challenging the track coach's authority to tell me how to live right (again involving my freaking hair length).
I was having my first mid-life crisis, at the ripe old age of 17.
I eventually calmed down (a bit)… but that glimpse of the reality of who I was sharing space on the planet with never became less valuable.
I'm not putting people down here. I'll let my long history as a passionate and generous teacher speak for my love of my fellow humans.
However, this was my first taste of looking at life critically, and not accepting either "common sense" or shared belief systems at face value. There are good sides to this, and bad — I respected the brilliance and skills of the exceptional folks around me more… and boldly examined, without apology, the motives and personal issues of the "little Hitlers" who abused powerful positions (or just liked to fuck with people).
Trouble and adventure followed, and I wouldn't change any of it. I felt awake, aware and open to all opportunities, unfettered by other's ideas on how I should live.
All of this was also a tremendous advantage in my early career as a freelance copywriter, of course. It truly helps to know who's got mojo, and who's faking it for ulterior purposes, amongst your clients, prospects, customers and colleagues.
However… I want to talk about the process of mid-life crisis right now.
Cuz it's an art form.
I figure I've had five or six major mid-life crises at this point…
… and I've enjoyed every damn one of 'em. They're highlights in my life.
I was lucky, I guess, to have the first one before I knew what they were. Probably a better definition would be something about encountering a fork in your path, and choosing to take one road over the other. Often with nothing more than a vague sense of why you're making the decision.
With the caveat that — for many — the risks of choosing create so much internal commotion that you freeze up. You allow inaction to win, and continue breathing and waking up each day full of resentment and questions about "what it all means" and shame over never achieving your dreams.
But that's a mouthful.  "Mid-life crisis" has always communicated the same thing to me.
It's regarded mostly as a joke in our culture. The cartoon image is of a struggling-to-be-cool guy with a comb-over and a beer gut in a flashy sports car trying to impress the chicks…
… and being laughed at. "Just settle down, Mr Mid-Life Crisis," society says. "You look ridiculous. Go home and clean out the gutters."
This attitude is as mis-guided as most of society's views about the big events in life. If you haven't lost someone close to you, for example, be prepared to enter a world of medical/legal/detail hell as you deal with your grief, and try to move on. Lotta wolves out there, and because you are unprepared (both emotionally, and tactically, because society refuses to look at death realistically) you can easily be shell-shocked prey.
And I just read some anecdotes on young folks getting married today (from a shrink's blog)… where something like 70% of the soon-to-be-hitched believe they'll get divorced. True or not, the stats on divorce are shocking…
… not for the damage it does to families, but for the utter disregard of "vows". When the culture just shrugs at people routinely violating their "word", trust flutters away like dust in the wind.
And on and on.
The thing is, our culture largely exists on a surface layer. Bopped to and fro like flotsam on the ocean's tides, without clue or direction or purpose. Or honor.
This is why professional writers stand out among the business crowd: To be able to sell effectively, you must look at life and culture and reality not as you wish it was… and not as you feel it ought to be…
… but rather, you see life as it IS. The harsh truth, the deeper nuances, the entire range of dissonance, hypocrisy and absurdity that comes with being human in a concrete jungle.
I like to say that good salesmen lead better lives…
… because, for me, living with eyes shut is sleep walking. And I prefer to be self-aware, and tuned into the meta-reality around me (as much as I can with our pitiful tools of sense and cognition).
If you strive to be a true professional, worthy of the title, then you cannot live your life slackly. You can't communicate well, you can't persuade, and you can't sell as flotsam.
You are ONLY as good as your word… regardless of how little the rest of the planet cares about vows.
You MEET your fucking deadlines, in other words, and you do your best work no matter how much you're getting paid (or how small your client is).
For most writers, this kind of commitment comes only after a transformative revelation. A "duh!" moment, where you finally realize you can't use your friends and family as role models anymore. They will resent you for starting to arrive on time, stick to schedules, and beg off from fun when you have a deadline to meet.
Your success will irritate the hell out of everyone, because you obliterate the standard excuses ("You can't win against The Man"… "The little guy doesn't stand a chance"… "It's hopeless to even try winning at biz"… and so on). No one likes to have their excuses obliterated.
My third mid-life crisis arrived as the sudden realization that — as a 30-year-old slacker — my life was never gonna change unless I did something to change it.
It was like a cleaver separating my former life (beatnik partier wannabe-writer) from the sparkling new adventure spreading out before me.  It was a shock to the system to realize that I really could…
(a) Actually desire a goal…
(b) Plan for achieving it… and…
(c) Then go out and achieve it by implementing that plan.
It wasn't fool-proof. And it was not easy. Nor did it guarantee success.
But it was like climbing a big mountain. You could spend your entire life wishing you could reach the top, lamenting the fact that you have no clue on how to even begin…
… or, you could get a clue (Step One) by researching mountain climbing, start hiking and learning the tactics of good climbing (Step Two), and be confident that… as each new step was made manifest… you could figure it out.
People who climb mountains, climb mountains. People who wish they could climb, just wish.
This is a metaphor for all of life. It's what separates the doers from the dreamers.
I have fully embraced every mid-life crisis that's come my way. Change, once you make friends with it, is the foundation of adventure and a wonderful thing to indulge in.
I got used to the occasional upheaval that came with these crises… like moving to another town (knowing it can take two years to feel part of any new community)… waltzing into situations where I was a total rookie (but armed with the knowledge that the NEXT time I encountered that situation, I would no longer be a novice)…
… and all the anxiety and turmoil that comes with shifting gears and choosing something dramatically different.
I quit the business world for a couple of years, and formed a rock band to play all the biker bars and hipster joints in Northern Nevada. I wrote bad novels for another year, and went deep into the world of published fiction.  (It sucks — I earned more with one freelance copy gig than the pro novelists I met earned in a year, even with a best-seller.) (And I would have never guessed that to be true, if I hadn't gone down that path with total commitment to figure it out.)
I moved to different states, different communities, and different climates. (Big shock moving from my shack on the beach in LA, to the worst winter snowfall in 100 years up at Lake Tahoe. August 29th, swimming in the warm Pacific. September 29th, digging my car out of a ten-foot hill of snow.) (Hint: Dig out a glimpse of your license plate first. I dug out the wrong car twice before I figured that out.)
But that's just me. Read biographies of people you admire (or loathe). Jobs, Gates, Einstein, Churchill, Nixon, JFK, Plato, all of 'em…
… and take to heart how the ups and downs of their lives are critical points of decision. You go one way, your life changes dramatically. You go the other way, ditto.
But you go. You do not sit still with quivering lip, slick with fear.
You go.
I am proudly in the early stages of yet another mid-life crisis. And yes, I know I'm way past "mid-life" and all that. Again, it's just shorthand metaphor for shooting down a fresh path, aimed far from the previous one I was on.
First step was to form a new side company, Carlton Ink, to channel my "dream" projects through. I used the term "Ink" as in writing ink, not tattoo ink, of course… and as a play on "Inc". Just go with it. (This blog is my main entry page, so be sure to sign up, top right, or you'll miss any notifications I send out for the exciting new shit I've got planned.)
I'm still deeply involved with my prior ventures like the Simple Writing System — I just moved away from day-to-day operations. I am especially still deeply involved in the now-infamous Platinum Mastermind (co-hosting with my biz partner Stan).
There's never been a mastermind like this one before, and the NEED for this kind of intense, results-oriented insider group has never been greater. If you need to get in (there are limited spots), go here for more info.
(Side note: Just to drive home the point that mid-life crises are not just common, but constantly burping up in people's lives… I asked the group in the last mastermind meeting to raise their hand if they were in, or felt near to a mid-life crisis.  Almost every hand in the room went up. This is important, because too many folks feel like they're the ONLY ones going through this kind of turbulence. You're not alone. It's a major part of the human condition, and it's PARTICULARLY intense for entrepreneurs.)
Second step was to indulge in a long-time desire of mine to have a truly cool logo.
So I cornered my uber-talented graphic artist pal Rick Allen (you can reach him yourself at InceptIncMail@gmail.com if you need primo design work done)…
… and had the logo done that is displayed up top here.
I just shiver in joy whenever I look at it.  I grew up surrounded by sixties SoCal car culture, loving the art, graffiti, tat's and cartoons of the era…
… and always wanted my own rollicking graphic like this. Rick spent all of ten minutes listening to me gush and talk about the artists I worshipped (like R. Crumb, H. Bosch, and especially Rick Griffin and Robert Williams)…
… and then produced this gorgeous, stunning beauty. The old-style pen through the heart was my idea — a nod to the long line of scribes, going back to dudes etching on cuneiform clay tablets in ancient Sumeria, who are my brethren.
Here's to ya, ink-stained wretches everywhere.
Step Three: Move ever-so-smoothly into a working semi-retirement… where I'll tend to a couple of worthy clients (requirements: Big bucks, no whining, do what I tell you to do), and finish all these books and courses I've been ignoring for years.
Now, my "semi-retirement" will mostly resemble what other people do in a normal work-week.  I work damn hard at hobbies, side projects, and especially my own writing.
Oh, I got plans.
But before I finish up here, I need to lay out some basic ground rules for enjoying a good mid-life crisis.
I don't wanna hear about anyone wandering off half-cocked, creating chaos in their wake chasing inappropriate love interests or signing up for the Navy SEALS at age 40. (You'll get crushed in both instances.) Don't be a cliche.
Here's my advice:
Ground Rule #1: First and foremost, take care of those who depend on you. Don't act irrationally, or without a well-thought-out plan. This is especially critical if there are children involved.
You can successfully go through a spectacular mid-life crisis without hurting others. It may only be 50% of what you wanted, but remember that most folks never do ANYTHING about their dreams… so you're still way ahead. (So you take a family trek across Europe, instead of the bachelor sleaze-fest you think you wanted. Be a grown-up about this.)
Ground Rule #2: Make lots of lists, and keep them organized. This clears your head, and identifies what you need to focus on. If you're determined to sail solo around the world, learn to swim first.
Ground Rule #3: Again, your homework is to read biographies. I'm serious about this. Learn how people who pulled off the spectacular accomplished it, and how they navigated their own foibles and the challenges of the world.
Ground Rule #4: Have an "exit" plan — both for your current situation (see Ground Rule #1) so you don't leave collateral damage all over the place… and for at least a few months of your new direction. As much as you can, plan.
Now, I say that as a guy who rarely made good plans in my earlier crises. But I just didn't know how, and was operating without a guidebook. I made up the rules as I went.
Don't follow my early lead on this. Do your due diligence.
Ground Rule #5: Find support groups. It can be one person. (Mine, for several of my crises, was Gary Halbert, who talked to me frequently while I went careening off the walls in new adventures.)
Again, choose carefully — even your best pals may not be up for you leaving them in the dust, while you obliterate their excuses and go after your goals. Better to find like-minded colleagues already bloodied in entrepreneurial or life experiences.
Ground Rule #6: If you're gonna do it…
… DO IT.
Don't dink around, or do it half-assed. Don't hurt anyone else. Research, prepare, gird thy loins. Then get busy.
Ground Rule #7: You go, girl.
Remember to enjoy the ride. Never allow despair to freeze you up. Get done what you need to get done, go deep, inhale and relish every detail, and get your gusto on.
Keep a journal, cuz your grandkids will wanna read it.
We only get one ticket, for one ride in this life. The big secret is: You're in charge of your own script. Yes, a lot that happens will be unplanned, unfair and unwanted.
But for the rest of it, you're in charge. Unless you choose not to be.
You don't need to do what anyone else does. Find your own groove, and ride that puppy for all it's worth. If you fail, you fail. Get back up, re-adjust, figure it out…
… and start again. Or move sideways into something else.
You can also choose to remain where you are. Absolutely no shame in that. The world needs a vast mob content to follow orders. It's freakin' scary when you wake up and realize you're operating without a safety net — and it's okay to not take that path (no matter how much the distant sirens call to you).
Just never forget that you're choosing your path. Be at peace with yourself once that decision is made.
One last trick: Try to leave the world a better place, will ya?
Stay frosty,
John
P.S. What do you think of all this? Love to hear your thoughts, in the comments.