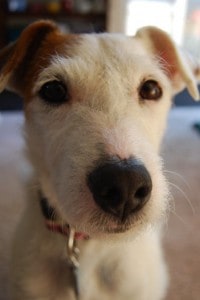 Monday, 2:33pm
San Diego, CA
"If you see my little red rooster, please send him home…" (Howling Wolf, master of innuendo)
Howdy…
I'm actually starting this blog in longhand, sitting in the Southwest terminal in San Diego…
… finally dragging my exhausted butt homeward after logging a full week here putting on the now-fabled Action Seminar.
It was a spectacular success, if you're keeping score.
We directly challenged every seminar model out there… and delivered two frighteningly-on-target days of specific advice, techniques and life-transforming revelations.
Both the roomful of attendees, and the small army of Big Dog experts we assembled, loved the experience.  If you're following the social media threads of folks like James "Schrak" Schramko, Mary Ellen Tribby, Big Jason Henderson, the Halbert boys, Harlan Kilstein, Brian Johnson, Kevin Rogers, Lorrie Morgan-Ferrero, and the other stellar names who participated…
… then you're already hip to how the event went.
Excellent buzz.
Shame on you for missing it.
Anyway…
I haven't got a lot of time here, so I need to focus on what I wanted to share with you here in this post.
There was a ton of practical info for everyone's "To Do List" at the seminar…
… but there was also a very intriguing element of spirituality, too.
I wasn't planning to go down that road.
However… … when I stepped onstage to begin Day Two, I told Stan I wanted to talk about something not on our schedule for a few minutes before we re-immersed into the planned sessions.
The subject just settled into my mind as I addressed the crowd.  It was important, mostly ignored by the marketing community, and absolutely NOT what anyone expected to hear from the Marketing Rebel.
Can you guess what I talked about?
Love.
So much of what entrepreneurs (and wannabe entrepreneurs) talk about when they discuss what they do, involves emotion.
Loving what you do, splitting from the awfulness of a J-O-B and super-charging your batteries with passion, generating good vibes that resonate in the universe, and so on.
And you know what?
While most folks talk a good "love" game…
… few really have looked at it critically.
And they fail to realize what they're dealing with.
I asked the crowd to call out the most powerful emotion humans possess.
Many, incorrectly, said "love".
Now, I personally thrive on love.  It's fueled my career, and keeps me motivated.  I may be the only guru out there who openly tells his colleagues he loves them, and who hugs my favorite friends, colleagues and co-workers with genuine warmth both arriving and going.
(When colleagues first meet me, they often balk at the manly hugs.  But once they realize it's just a tribal greeting — maybe one small step above a firm handshake — they usually loosen up.
(Unless they're terminal uptight cases.  Lot of them around.
(You can make fun of it if you like… cuz it IS kinda funny to see grown men and women, accomplished in their fields and generally maintaining a dignified attitude, eschewing the offered handshake of a close pal and going in for the "I luv ya, man" hug.
(Tell you what, though.  That's how you know you're on the inside.  That's how you know you've been accepted into the pack.)
I haven't retained much from my hippie days.  (Jeez, we were naive.)
But I believe younger generations have been cheated, mostly, with the overwhelming cynicism and sarcasm and hyper-critical bullshit of our culture.
Screw what you believe is "cool" or "dignified".  Get over your bad self, stop pretending you've got to be aloof to be respected…
… and come here, gimme a hug.
You goofy bastard.  Lighten the fuck up, will ya?
There really is a kind of love out there that isn't sexual, isn't whimpy or goopy, and won't hurt your perceived status in the world.
It is, in fact, the exact kind of love that successful Big Dogs are referring to when they talk about "passion" in markets and marketing.
Now… here's what you may have wrong about this specific brand of love:
It's NOT the most powerful emotion out there.
Not even close.  The really powerful ones are fear, rage and greed.
Those monsters grow without being nurtured, thrive in all conditions, and consume entire realities like an invading predator.
And they will swamp love, barely registering a burp after devouring it.  If you let it happen.
No, love is not powerful.
It's fragile.
You gotta want it.  You gotta pursue it.  You need to understand it, realize what it is and what it isn't, what it can and can't do, where it can be found…
… and, especially, how easy it is to lose.
Love withers without constant nurturing.  It's a needy thing, full of contradictions and almost perverse in the way it will constantly test you, challenge you, and even dare you to abandon it.
When entrepreneurs talk about loving what they do, they are actually delivering — on a silver platter — the one big damn secret to being successful.
You have to be critically aware of your love, embrace the unpredictable nature of it, and commit to it.
The kind of love experienced by entrepreneurs who make it past the rough stages, and burst into the heady worlds of success and fame and wealth…
… is something that, I've realized, most people never get to feel.
It's the love of creating something, committing to adventures with no guarantees, standing outside yourself and murdering your ego in order to better feast on life…
… and allowing yourself to be consumed by a hidden lifeforce you cannot measure, cannot fully control, and cannot summon only when you can "use" it.
Love has no power beyond its ability to transform your experience within the world.
You can't force it on others.
It will die without constant nurturing.
And it can be a huge pain in the ass when it runs up against the snarling emotional predators out there, hating and snapping in fear and living in cynical denial.
And yet, the successful entrepreneur just shrugs, knowing that love is the secret to earning your seat at the Feast.
Not easy to figure out, difficult to please, infuriating in its irrational tendencies.
But you wouldn't want it any other way, once you've sunk deep into its embrace.
No one is going to invite you to the Feast of Life.   There isn't room, really, for anyone who isn't "with" the program anyway.
If you think it's hilarious to see grizzled veterans of the business wars giving each other powerful embraces, and really meaning it…
… then, sorry, but you're alienated from the core of human existence.   It may be a long way you need to go to get back (if you even want to try), or it may be a simple shrugging off of your meddling, too-cool-to-live ego…
… but the first step is the same:  Figure out what your relationship with this kind of life-loving experience is.
Not what other people's relationship is.
What YOURS is.
Then, the REAL adventures can begin in earnest.
Come on.  There's someone close to you who needs a hug.
Get over yourself, and rise above the suspicious, eat-its-own culture all around you.
The Big Dogs breathe deep, and welcome love into their lives and business and dreams.
Just think about it.
I got a plane to catch…
Stay frosty,
John