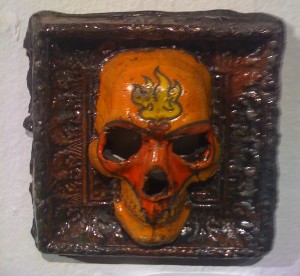 Saturday, 2:21pm
Reno, NV
"Well, do ya, punk?" (Clint Eastwood, "Dirty Harry")
Howdy.
What's Lady Luck done for you lately?
Humans have a strange relationship with Luck. Rome conquered the known world, yet firmly believed in a goddess named Fortuna who ruled over their fates. More modern successful folks than you can count consider luck to be a con-game. "I make my own luck," is a common refrain… and yet these same smug studs often indulge in stark superstitious behavior.
I imagine more than a few folks have earned a PhD or two going deep into the concept of luck. Is it a random thing in the universe (like snake-eyes rolling exactly when you call it)…
… or part of a pre-determined script you're just playing out (so of course the dice came up ones — it was part of your life's plot-line)?
Or is it something much more mysterious and powerful?
You're really got to settle this for yourself, I learned… Continue Reading