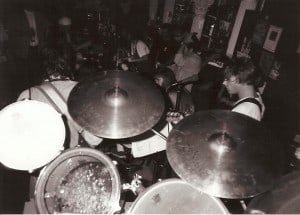 Thursday, 11:30am
Reno, NV
"You're young, you're drunk, you're in bed, you have knives… shit happens." (Angelina Jolie)
Howdy…
Did you go out and do any damage on New Year's Eve?
Hope you got home safe, if you did.
The world turns into Crazy Town every 12/31, and you can't projectile-puke in any direction without hitting people who seldom (or should never) drink pounding down Jagermeister and double-bourbons like they're channeling Hunter S. Thompson in his prime.
It's been years since I've ventured away from home for New Year's…
… and even then, I only went out because I was sitting in with a band in some bar or club.
There's a small bit of safety being on a stage while the rookies party below. Even in the sleaziest biker bar I've ever had the pleasure of performing in… the bad-asses never assaulted the band.
They might bust a tweaker's head against the bar just to see what the dude looked like sprawled on the floor…Read more…