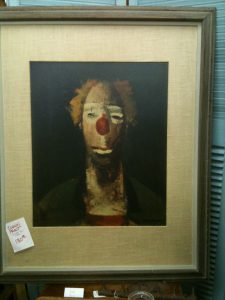 Monday, 9:27pm
Reno, NV
"Oops, I did it again…"  (Britney, God love her…)
Howdy…
I'm on a roll here, grabbing criminally-ignored posts from the blog archives…
… and re-posting them prominently, so you criminally ignore them no longer.  With a few minor edits, of course, tailoring the prose to fit today's quirky needs for advice.  (Hey, you don't fit into your old high school jeans anymore, either, you know.)
Here, we have another dangerously-tasty post from not too long ago… which, I believe, requires no explanation other than to say it's some serious insight into the writer's brain.
You do NOT want to venture into this quagmire without a guide.  Which is what I've written here — a short "guide to the writer's mind".
Not exactly a hot Disneyland ride, but if you're in business it's some wicked-valuable info.
So, indulge, and enjoy (if you dare):
I'm gonna need your feedback on this.
See, I've always been a wave or two out of the mainstream… and that's actually helped me be a better business dude, because this outsider status forces me to pay extra attention to what's going on (so I can understand who I'm writing my ads to).
This extra focus means I've never taken anything for granted — especially not those weird emotional/rational triggers firing off in a prospect's head while I'm wooing him on a sale.
And trust me on this: Most folks out there truly have some WEIRD shit going on in their heads, Read more…