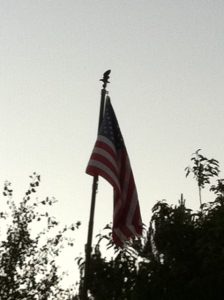 Tuesday, 11:22pm
Reno, NV
"I'm a long gone daddy in the USA…" (Bruce.)
Howdy…
For most folks in America, July 4th is about picnics, blowing shit up, and toasting the gutsy nature of our country.
Born in defiance and battle, prickly and belligerent and idealistic, with built-in endless (and often absurd) political arguments…
… we've somehow made the grand experiment last a couple of centuries and a half.
For me, though, the real victory of the joint isn't in the details of elections or legislation, or the question of how exceptional we are or aren't as a culture.
Nope. My own pursuit of life and liberty has always balanced on the First Amendment…
… particularly the parts about freedom of speech and freedom of the press.
That's the beating heart of this place. That's the saving grace.
For every writer here… novelist, copywriter, journalist, blogger or disgruntled "letter to the editor" ranter…
… there is a long, gruesome pedigree of ancestor writers who were prosecuted or erased or bullied into silence, stretching back as far as history goes.
We're so spoiled here with freedom of speech, that many naively believe it's an essential privilege that, of course, is the rule and not the exception.
Yet, the opposite is true.
Even today, the right to speak or write about what's on your mind remains curtailed, risky, and forbidden all over the planet.
Even here, the struggle to get to this point — where you and I can write "fuck" without fear of censorship or a visit from The Man — was an ongoing battle that claimed careers and lives of contemporaries.
I grew up owning banned books (from the notorious Grove Press, which insisted on publishing every author banned in the U.S. throughout the latter half of the 20th century), watching authorities destroy comics like Lenny Bruce and artists like Jim Morrison, and being pleasantly dumbstruck when respected magazines like The New Yorker finally began printing formerly-prohibited words like "motherfucker" in their articles.
It's not just about swearing, or about sex, or even about the never-ending brawl between Puritanism and libertarianism.
Much deeper than that.
The offensive language and unhinged rants now common online are just a price to pay for the more important victory of Free Thought over censorship.
All those past writers and wannabe scribes, muzzled and cowed into submission or silence over the past eons, would weep with joy at the lack of control by The Man over what we think and write. Never mind the wonders of electricity, air travel, the InterWebs, the buzzing gadgets that dominate modern life — the real jaw-dropper is our ability to use our minds unfettered by outside authority.
It's a shame folks here take it all for granted. That's how you lose these kinds of privileges.
The offended classes gather power, see freedom of thought as a direct threat to that power, and wage constant war against it.
Most folks have no use for too much freedom — it's kind of scary, full of challenges to their belief systems and ideologies and traditions.
And I'm all for having the sense to pull back a bit in situations where speaking like a drunken sailor will cause folks to clutch their pearls or faint. I'm fine with a little cognitive dissonance, where we pretend that kids have never heard a bad word before, or that "decent" literature and movies can be great art.
But do not infringe on my right to enjoy Shakespeare and Twain and George Carlin and Henry Miller without hiding (all have been banned or censored at some point in our history).
And I will write whatever the hell I choose to write, whenever I choose to write it.
We all have to pick our battles in life. Writers tend to be an introspective, introverted bunch who aren't so hot with manning the barricades…
… which is why it took nearly the entire arc of civilization's history to reach this point of unfettered free thought.
So we modern writers owe it to the ink-stained wretches of the past — our professional ancestors — to embrace, defend, and heap glory onto the practice today.
This kind of freedom was never a guaranteed deal.
The Founding Fathers argued about it, and current governments elsewhere still get queasy even considering letting nutballs like us off the leash, with no way to stop our brains from thinking way outside of the box.
Dangerous stuff.
I realize that many of my fellow citizens would be just fine with a few shackles on writers here and there. For them, other battles are more important. And that's fine…
… as long as these nay-sayers keep losing that argument.
For me, the real fight of the past few generations — the fight worth dying for today — is freedom of speech. The unconditional freedom to think, and write, whatever goddamned crap I feel like writing about…
… whether it's the next Great American Novel or just a funny post on social media skewering uptight jerks.
Or even another ad that raises eyebrows.
Yes, there are a few restrictions still. I'm okay with having a few legal lines that shall not be crossed (because they cause real harm, not theoretical harm).
But the restrictions should remain rare.
Hearing harsh language won't damage your brain, no matter how freaked-out you get over it.
Being exposed to foreign ideas won't change your biology.
And stumbling upon writing that offends you won't cause civilization to crumble.
I'll toast the First Amendment today, and every day afterward, for the rest of my life.
It was worth blowing shit up for. It's worth every knock-down fight that has happened, and if more fighting is required, sign me up.
For all the faults and missteps and foibles of my country's existence…
… I still allow myself to get choked up over Old Glory.
Because she flies over my continued ability to be the kind of writer my ancestors could barely dream of being.
Free.
Fuckin' A.
Play ball.
Stay frosty,
John
P.S. Hey — make sure you've got my books with you when you go off on holiday.
You can order them right now, in the right-hand column here. The digital versions will be in your digital hands immediately, too… no waiting…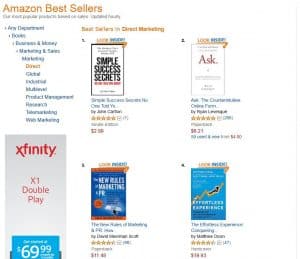 Sunday, 11:59am
Reno, NV
"You're so vain…" (Carly Simon, dissing Warren Beatty)
Howdy…
I've been meaning to explain some things to y'all for a while, and there's no better time than now to do it.
Cuz, huzzah, my latest ebook just zoomed to the top of the pile in multiple categories on Amazon last week. "Simple Success Secrets No One Told You About" is the first (of several) "best of" compilations from the archives of this blog… and anyone who's enjoyed reading my drivel should probably pony up the $2.99 and grab it. (Here's the link.)
Great for you brain. Great for your motivation. Great for your bottom line (if you're after wealth and happiness). Great all the way around, I gotta say.
However…
… I still feel the need to warn folks that I'm not everyone's cup of tea. Long-time readers of my rantings know what to expect, of course — deliberately mangled grammar, lots of cussing and outrageousness, and absolutely no quarter given to bullshit at any time. This is hard-core biz and living-well advice, tactics and solutions.
Plus…
… most of my stories revolve around my misadventures out there in the cold, cruel world.
This is not because I'm some rabid egomaniac. (I actually advocate murdering your ego, because it does more harm than good in anyone's life. Including mine. At the beginning of my seminars, I always spend some time theatrically having people "toss" their ego, so the event can progress without folks getting offended, feeling personally attacked, or just getting their panties in a twist because their ox got gored. Ego sucks.)
No. The reason my books and lessons usually feature a look inside my head is simply because that's how I learned everything I know about life and business. Since the very first days of my career, I have tried to live an "examined life", just like Aristotle advised. (Or was it Socrates? Never mind.) I reconsidered my life as an ongoing movie, and I had input to how the script played out…
… so I strove to understand what happened to me each day. And then I deconstructed each event — what the facts were, how I reacted, what I did that was okay, what I did that was clearly a dumb-ass blunder, and what the other "actors" did or didn't do to contribute to the scene.
This is how I managed to find the great lessons of life and biz. You do something, things cook or explode or simmer, and consequences ensue. And then you study every shred of it. 
I was a one-man living laboratory for testing out the theories and advice and tactics I encountered. Because my freelance career kept me busy with a now-uncountable number of fresh clients (all with unique businesses and situations and neuroses and problems), I had a front-row seat for the biggest show around: How things get either done or botched-up in reality.
If I read a biz book that offered advice on negotiating with clients, for example, I could often put it to use the very next day. If it worked, I used it again and kept refining it. If it didn't work, I tried to see how I could have screwed it up… or how it was bullshit advice in the first place. (This happened a lot, by the way. Books are essential to learning, but theories that do not actually WORK in the real world are useless. And yet, maybe half the biz books out there are just spring-loaded bullshit dispensers.)
Same with all the tactics I picked up from other writers and mentors, or observed during biz transactions. And also with all the advice for how to prosper, or live healthier, or reduce stress, or a thousand other nuggets of insight (or drivel) that could affect the quality of my life.
I was relentless, too. I wanted to figure out what created success, and what triggered failure. There were HUGE lessons no matter what happened — in fact, I learned more from failing than I ever did from accidentally doing anything correctly…
… as long as I dissected what happened, and learned from it.
I've often said that — because I was so freakin' clueless when I started out — I made most of the mistakes possible in the first decade of my career (and throughout my private life). And… I learned SO MUCH from those mistakes, that I'm sorry I didn't make EVERY mistake possible. It simply would have expanded my self-education even further.
So…
… when I write about a lesson in biz or life in general… it's a lesson I've learned personally. Usually by making a mess, and immediately cleaning it up, examining every detail of what went down, deconstructing the good and bad points… and figuring out what I could have done differently.
THEN… and this is important… I went back out (often the very next day) and DID IT RIGHT. Whether it was negotiating with a client, using naps to organize my thoughts (like David Ogilvy), writing better bullets, dealing with a disgruntled customer on the phone, finding the best lists to mail, or whatever…
… I learned my lesson, and re-engaged with the world to see if what I learned was spot-on, or needed refinement, or was part of that "nuanced" arsenal of biz tactics that require focus, new skills and multiple decision points to put into action.
So, yes, I'm the dude in the center of the story. I'm not discussing theory here, or something I've heard about from some wonderful source.
Nope. My stories are about me, out there in the jungle, chewing up scenery and knocking stuff over and making huge messes…
… and then figuring out how to do better, and then DOING better almost immediately.
The charge I sometimes hear –that I'm an egomaniac who is arrogant about giving advice –is just pure bullshit. I'm a total introvert, and prefer to spend the majority of my life away from crowds. My books seem autobiographical simply because sharing the best lessons require giving you a peek into my life… and so that's what I do. I share what I've learned (the hard way) as a copywriter, as a business owner, as a consultant, as a regular person just trying to do the right thing out there.
I've lived a great life, crammed with adventure, heartache, stark terror, love, and more success than I've ever felt I deserved. I'm humbled that others consider me a resource for learning, and proud that my career of blunders and missteps can serve as a shortcut for others. So you don't have to spend decades making every mistake out there, just to figure out what the good lessons are. I've already done that. I'm bruised, scarred, and grizzled from the process, but happy to share.
In truth, you'll still want to learn some of the really juicy lessons yourself anyway. Like "money doesn't buy happiness". It's just more effective (and often more fun) to discover that for your own bad self… though, having a little foreknowledge from a trusted dude like me will at least prepare you when Reality smacks you in the face (and wallet, and soul, and heart) later.
I knew NONE of the essential lessons when I started out. I was like a babe in the forest, blundering along with nothing but a small amount of skills, a huge amount of chutzpah, and a raw determination to get it right (based on my flimsy plan, which didn't have an alternative to making freelancing work as a new career.) I literally had no idea what I'd do if I failed — a situation I do NOT advise anyone else to attempt, though the motivation was pretty spectacular (if scary as hell).
There is plenty of real arrogance and "full of yourself" attitudes in the biz world. I've dealt with a vast mob of clients, colleagues, customers, prospects, looky-loo's, rubber-neckers, jerks, heroes, lovers, haters, n'eer-do-well's and basket cases…
… and I've spent a lifetime figuring out what makes them tick. And buy. And flee, and get mad, and go off the deep end, and melt down, and everything else this crazy human race is capable of.
I love it all. And I love my fans and readers dearly, and really care about making this process of learning fun, funny and memorable.
So that's why I write my stories from a personal point-of-view.
And it's why those tales are so vivid, and crammed with twists and turns. It's real life. I want the freakin' pain I experienced getting educated to have had a purpose.
Again — I'm honored that you find my blog, my books, my courses and speeches worthwhile. I get chills when I hear from someone who had a breakthrough, or a sudden success, or even just started on a better path because of a lesson I shared.
Get the latest ebook, or don't. (Just click on the icon at the top of the right hand column here.) You can wander through the archives on this blog for free, of course, and track the posts down in their original form. That's why we priced this ebook so low (it's just $2.99), because it's all from the blog. But it's edited, and organized, and in a pretty awesome presentation. Easy to read, nice to have on your Kindle or iPad or whatever, a damn good kick in the butt for any entrepreneur or freelancer wanting to take your game up a few levels.
If you don't mind, if you DO purchase the ebook, go back to the Amazon page (here) and leave a review. No matter what you thought of the stories and advice, other potential readers rely on reviews like yours to help decide whether to invest some time in the ebook or not.
Some of the reviews I've had for other books have been outraged at my language, at the raw honesty, and at what they perceive as my "arrogance" in writing from a personal point of view.
Doesn't matter. For every person who is insulted or angered, I know that multiple other folks were relieved to have found a nutcase like me who tells it like it is, and has the experience, savvy and track record to help out.
Stay frosty, my friend.
John
P.S. Love to hear your thoughts on the subject in the comments section. I'll wander in there to see what kind of ruckus you're causing.
.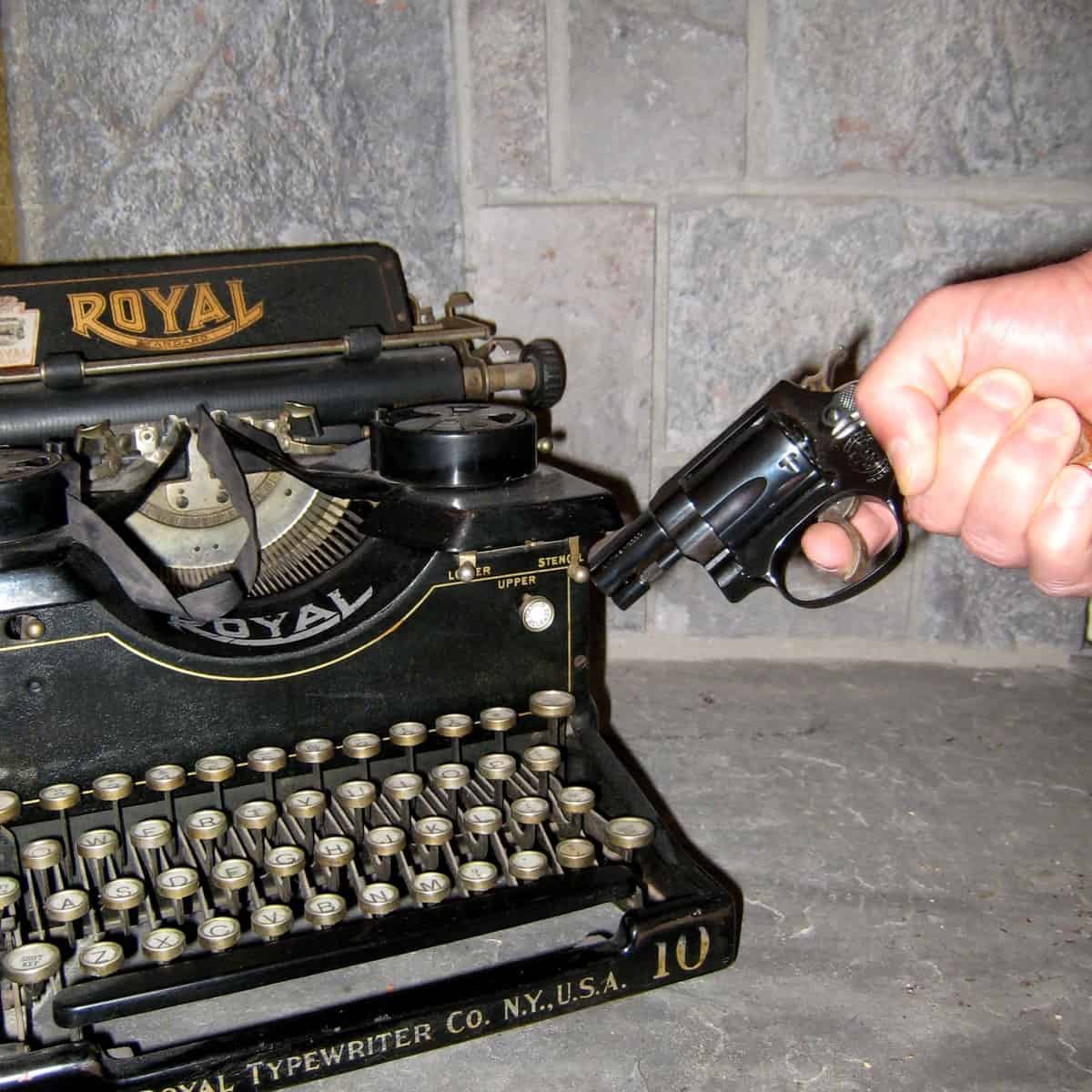 Thursday, 12:40pm
Reno, NV
"I write because I cannot NOT write." (Charlotte Bronte)
Howdy…
I want to cover three important things today.
Important Thing #1: Very exciting news this morning: My first Kindle ebook ("The Entrepreneur's Guide To Getting Your Shit Together") elbowed its way into best-seller territory on Amazon in less than half a day. It's #4 on the "entrepreneur" books-for-sale chart, with a bullet, and surging on the "business" charts (in the top 35).
This is like watching your latest album climb the Billboard rankings. I labored over the book (with superb editing help from our pal David "Flashman" Raybould) for many months, whipping it into shape and waiting for the right moment to dive into the wonderful new world of self-publishing that has just hit the Big Turning Point.
Now, it's up to the reading public to decide if it's worthwhile or not. A little scary, a little thrilling, a lot of fun for a writer who has craved being in control of publishing my own stuff, in my own damn way, for most of my life.
And, as satisfying as it is to read the great buzz-comments on the Amazon page (and in social media) for this new tome… it's even more energizing to have finally busted my cherry in digital publishing. This first book took a while to finish and get launched. The next one will follow blazingly quick, and there are even more in the hopper.
If you are so inclined, you can check out a free preview of the book (or even, gasp, buy it) here.
Leave a comment, too. And hit the "share" button on the page. The tome is getting rave reviews, which makes sense since it's a lovingly-revised compilation of my best Rant newsletters (which I mailed to subscribers for 6 amazing years). This is time-tested stuff, the best "here's what Carlton's been teaching all these years" resource possible.
Hope you enjoy it, if you buy it. Hope you stay awake all night thinking about it if you don't buy it, and feel compelled to buy it first thing in the morning. Cuz it's damn cheap as a digital book, and you really SHOULD own it. (And yes, we'll be offering a paperback version down the road, but this digital version is what you need right now.)
Important Thing #2: I now know much about self-publishing ebooks that was a mystery to me before.
For example… Read more…