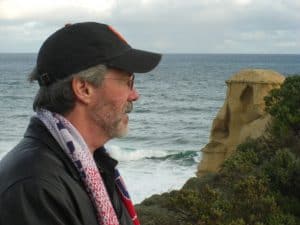 Wednesday, 12:36pm
Reno, NV
"Sittin' on the dock of the bay, watchin' the tide roll away…" (Otis Redding)
Howdy…
Mark, a lifelong pal of mine, lived with a girlfriend many years ago who taught us both a very devastating lesson.
At the time, Mark and I were hard-core slackers — lamely cruising through our late twenties, we took jobs without ambition to pay the rent and keep the fridge stocked with beer, and were pretty much maintaining the same lifestyles we'd had in college.
Care-free losers, if you need a label.
Susie, on the other hand, was roiling with ambition. Had a good job, with a plan to either rise quickly in that biz or seek better positions elsewhere. Her friends talked about the future a lot, and openly competed with each other over acquisitions like new cars, new clothes, expensive wine and all the grown-up Yuppie shit that sent shivers down my spine.
Cuz I was still going to clubs to see bands (and who can blame me, since it was that primo era when the Pretenders, the Police, Elvis Costello, the Jam, and Talking Heads were on their first west-coast tours)… still driving a 10-year-old decrepit Datsun truck… still dressing like I'd been shopping drunk at the Goodwill store… and still loathing the idea of "growing up".
I knew something was wrong, of course. I was just floating on the surface of life, at the mercy of other people's ambitions and without any goals or dreams or sense of purpose.
And I absorbed a lot of harsh criticism, both from others and from myself, for not doing anything constructive with my life.
However, looking back, I see things very differently now.… Continue Reading