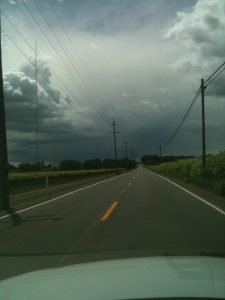 Special Note If You've Just Come Here From My Facebook Rant On Winning Arguments: If you're looking for a fast, thoroughly fun way to quickly learn high-end salesmanship skills… for a screaming bargain, no less… grab a copy of my must-read book "Kick-Ass Copywriting Secrets of a Marketing Rebel" here.
Okay, on to the current blog post:
Saturday, 1:30pm
Reno, NV
"Hey, you bastards, I'm still here!" (Steve McQueen as Papillon, floating away to freedom…)
Howdy…
I'm re-publishing — for what has become a very popular tradition on this blog — one of the more influential posts I've ever written.
What you're about to encounter is a slightly tweaked way of looking at the best way to start your new year…
… but this tweak makes all the difference in the world. I've heard from many folks that this particular technique finally helped them get a perspective on where they're at, where they're going…
… and why they care about getting there.
So, even if you've read this post before… it's worth another look. Especially now, as you gaze down the yawning gullet of 2013, trying to wrap your brain around a plan to make the year your bitch.
This is a critical step for entering any new period of your life. To keep your life moving ahead, you need to set some goals, dude. And most goal-setting tactics, I've found, are useless. Worst among them is the traditional New Year's resolutions (which seldom last through January).
This tactic I'm sharing with you (again) is something I've used, very successfully, for decades… Continue Reading