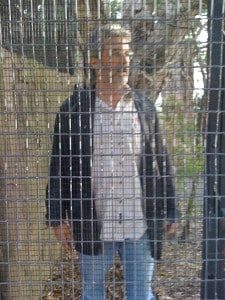 Thursday, 7:13am
Reno, NV
"I yam what I yam." (Popeye, avoiding introspection.)
Howdy…
Are your routines helping you… or slowly murdering you?
As with most of life, it's complicated.
And you're gonna have to spend more than your normal 38 seconds cogitating on this issue if you're ever gonna make peace with your natural inclination to habitualize your ass into oblivion.
(Side note: During my excellent interview with StomperNet founder Andy Jenkins yesterday, he revealed the startling statistic that most of us now live in 38-second segments.  This, apparently, has been discovered by guys in white coats with clipboards.  The Web has installed a permanent ADD virtual chip in our brains, limiting attention spans to that of a gnat.)
(This is good info for marketers to have, especially when deciding how to position copy, testimonials, video, graphics and other elements on a website for maximum attention-grabbing.  But it's damned depressing when any conversation requires deeper thought… and you must construct your position with constant virtual shiny objects to hold the interest of  otherwise bright people.)
(I just lost half my audience with that aside, didn't I.  Sorry.)
Ah… where was I?
Oh, yeah.  Habits and routines.
The omega and alpha of trying to live well.
Routine has both saved my life… and backed me into corners that threaten to ruin me.
So it's good to stop and examine your routines (and your habits) every so often.  Not just glance at 'em, and pat 'em on the head.  But really dig into them…Continue reading
Monday, 10:45am
Sydney, Australia
Howdy…
Special guest-star post today… by my old buddy David Garfinkel ("Garf" to those us lucky enough to be close friends).
Garf has been my First Choice as "wingman" for the last half-dozen seminars I've given (including the Copywriting Sweatshops, the Hot Seat Marketing Makeovers, and particularly the Simple Writing System main event).
So, while I'm traipsing around Australia, scrambling to meet my seminar obligations while driving on the wrong side of the road in 3 major cities…
… I've asked Garf to write a guest post for y'all.
Without further ado… here 'tis:
Want To Know The Dark Secrets Behind Monster Success?
It's Not Pretty.
By David Garfinkel
The Big Lie.
People say it different ways.
It usually starts out: "It must be nice to… "
And then they finish it with…
"… be born into a rich family."
"… have such a natural talent."
"… have genes that make you look like a god (goddess)."
And so on.
Well, part of it is true.
Some people are damned lucky. They don't face the same struggles regular people do.
But an ugly and dangerous assumption lies underneath all of this.
You see the assumption played out in movies. In schoolrooms. In glossy magazine articles.
You hear it in the rumbling, grumbling soundtrack of your own subconscious mind. Hey, the powers that be have spent enough money, time, and effort spreading this Big Lie into the mass consciousness, everywhere you turn. Of course it's going to be embedded in your deepest thoughts.
The assumption goes like this:Continue reading