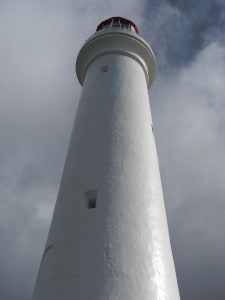 Thursday, 10:11pm
Reno, NV
"Ain't it hard when you discover that he wasn't really where it's at… after he took from you everything he could steal?" (Bob Dylan, "Like A Rollin' Stone")
Howdy…
This is gonna be good.
And a whole lot tougher than any previous quiz I've given.
I'll explain the prize in just a sec.
First, the set-up for the question:
I find it shocking that so many wanna-be-rich marketers out there still think the question of "short copy vs. long copy" is unsettled online.
I can tell you this: For the top guys — the ones sloughing off the vast majority of the moolah being made by entrepreneurs on the Web — it's settled.
Whether you're primarily using video, or email, or websites, or social media…
… the Main Big Damn Rule for getting people to part with their hard-earned money in trade for what you offer hasn't changed since the first caveman traded up to a new cave with a view for a slab of mastodon meat:
The more you tell…
… the more you sell.
Hey — I love a good argument.  Don't get me wrong.
And I'm always open to hearing someone out on this subject.
I realize that — for many people unsullied by actual experience in the biz world — it's just plain tempting to believe that the rules of the universe have suddenly changed.
And you no longer have to be so… vulgar… to make a sale anymore.
Because, you know… the Web has changed everything.  Social networking has somehow mysteriously short-circuited the old skepticism, doubt, and fear of getting "taken" that has marred the smooth exchange of money in the past.
Now, hey, we're all buddies on Twitter and Facebook!
Mi casa es su casa.
How much do you need?  Here, take my wallet…
Naw.
For anyone paying attention to what the entrepreneurs actually making money online are doing…Continue reading