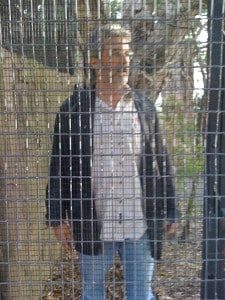 Thursday, 7:13am
Reno, NV
"I yam what I yam." (Popeye, avoiding introspection.)
Howdy…
Are your routines helping you… or slowly murdering you?
As with most of life, it's complicated.
And you're gonna have to spend more than your normal 38 seconds cogitating on this issue if you're ever gonna make peace with your natural inclination to habitualize your ass into oblivion.
(Side note: During my excellent interview with StomperNet founder Andy Jenkins yesterday, he revealed the startling statistic that most of us now live in 38-second segments.  This, apparently, has been discovered by guys in white coats with clipboards.  The Web has installed a permanent ADD virtual chip in our brains, limiting attention spans to that of a gnat.)
(This is good info for marketers to have, especially when deciding how to position copy, testimonials, video, graphics and other elements on a website for maximum attention-grabbing.  But it's damned depressing when any conversation requires deeper thought… and you must construct your position with constant virtual shiny objects to hold the interest of  otherwise bright people.)
(I just lost half my audience with that aside, didn't I.  Sorry.)
Ah… where was I?
Oh, yeah.  Habits and routines.
The omega and alpha of trying to live well.
Routine has both saved my life… and backed me into corners that threaten to ruin me.
So it's good to stop and examine your routines (and your habits) every so often.  Not just glance at 'em, and pat 'em on the head.  But really dig into them…Continue reading