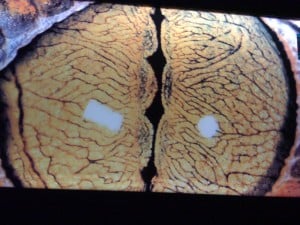 Friday, 1:04pm
San Diego, CA
"First, learn your craft.  It won't stop you from being a genius later."
Howdy.
Quick little note today, to take you through the weekend (while I'm down here in Baja La-La Land speaking at the star-studded "Paid For Life" seminar).
If you — like me in my mis-spent youth, and like the vast majority of folks out there who "can't get started" — feel a sense of satisfaction over your ability to Think Deep on Big Thoughts…
… you'd be doing yourself a favor by murdering that satisfaction right now.
The best quote I've ever seen on this was by biz legend Peter Drucker:
"Brilliant men are often strikingly ineffectual.  They fail to realize that the brilliant insight is not by itself achievement.  They never have learned that insights become effectiveness only through hard systematic work."
In other words…
… you will never get shit done — no matter how smart you are (or think you are) — until you get MOVING on your ideas.
I, too, was a lost and wandering soul… until I discovered (by accident) the concept of goal-setting and — just as important — the trick to actually putting your goal-achievement plans into action.
That trick?Continue reading