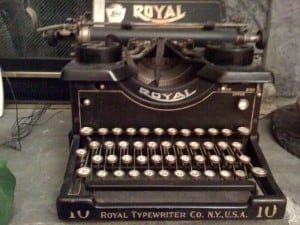 Monday, 9:21pm
Reno, NV
"Stop sniveling…" (Pretenders, "Tatooed Love Boys")
Howdy…
Quick note here for those in need.
I've been almost completely retired from freelancing for some time now.  I still indulge a few long-time clients…
… but I haven't taken on a new gig in over a year.
I'm devoting my time to teaching, and writing stuff for myself.
This makes me happy.
But it bums out business owners and entrepreneurs in a major way.  Because, often, someone will realize they need copy written…
… and they know, deep down, that I'm the guy who needs to write it to squeeze out max results…
… and… here's the sad part…  they cannot bribe, cajole, threaten or offer me enough money to come out of this semi-retirement to do the gig.
Man, that's frustrating.
Here's the good news, though: I can now offer you… the next best thing.
If you need a writer who meets my strict, Operation MoneySuck, no-BS-allowed requirements for professionalism and quality…
… I now have a small "stable" full of them.
And we've just released a simple program that gives you immediate access.Continue reading