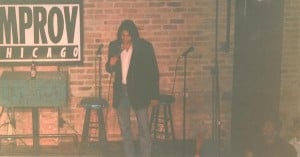 Thursday, 11:49am
Tampa Bay, FL
"What kind of music do you play here, Bob?" "Oh, we got both kinds. Country and western." (Bob, the bar owner, and Jake Blues in "The Blues Brothers")
Howdy…
Each year around July 4th, I like to post something on the blog about the First Amendment to the Constitution.
The part about free speech remains a protection that Americans enjoy (most of the time)… while much of the rest of the world refuses to even consider the concept.
Even otherwise enlightened joints like Europe have an itchy relationship with free speech.
Hell, we couldn't get such a protection passed here in the States now.  If it hadn't been wedged into the Constitution by Jefferson in the Bill of Rights 240 years ago, it would still be an unrealized pipe dream of writers and deep thinkers everywhere.
Make no mistake:  Your freedom to write blogs without government interference… as well as your right to use words like "fuck" to your heart's content while making your point… is protected (mostly).
And this freedom is what fueled America's dominance in stand up comedy.
Hey, don't scoff.  Satire, ridicule, and funny stuff very much qualifies as deep thinking.
In fact, it's how public opinion gets changed the fastest.
And this freedom has been denied to almost every human who has walked the planet in our history.
So don't take it lightly.  Your ancestors would have killed for such a seemingly obvious privilege (and both did kill to get it, and die defending it).
The Man don't like free speech.
Bugs him.  Irritates his sense of authority and moral dominance.
Well, fuck The Man.
For every writer who was or will be jailed for writing the truth (as he or she sees it)…Continue reading