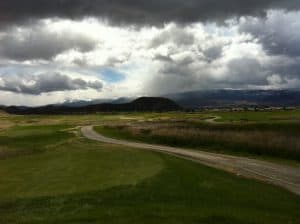 Friday, 2:29pm
Reno, NV
"Ch-ch-changes, oh look out, you rock and rollers…" (David Bowie, "Changes")
Howdy.
All last week, on Facebook, I opened myself up to the mob…
… and promised to answer the best 5 questions posed in an experimental "Bug The Grizzled Pro" post. I just wanted to see what was bothering folks, holding them up, disrupting sleep and profits and happiness.
I was pretty damned impressed with the level of questions that poured in, too. Finding 5 good ones was easy. Answering them required my full focus… and the stuff is good.
So, just to make sure this advanced Q&A isn't lost in the mire of Facebook (where stuff fades away forever), I've posted the entire exchange here. (If you want to see the comments, you'll have to go to my Facebook page and root around in the posts for the week of November 9-14. And while you're there, thrilling to the banter, trolling, and fevered debate, sign up to follow me, why don'tcha?)
Here's the relevant posts. Enjoy:
Post #1:
Bug The Grizzled Pro: Anything you'd like to ask me about, or see me rant about here or on the blog?
I'll never run out of my own ideas (you oughta see the cluster-mess of untapped stories, advice, epiphanies and general bullshit roiling around in my head)…
… (just be happy you aren't experiencing this kind of internal chaos yourself)…
… but I'm always happy to see what folks are curious about.
I mean, really — how often do you get a chance to strafe the deck of a veteran, seen-it-all professional like this?
Give it a shot. The worst that can happen is public humiliation, or accidental enlightenment that forces you to change your life (or something in-between).
Don't be a coward. Ask.
I'll answer the first… um… five good questions during the week. But they gotta be good…