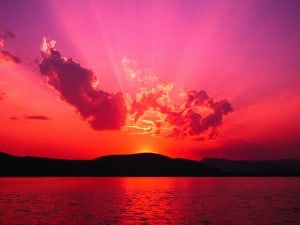 Monday, 11am
Reno, NV
"Facts are stupid things." (Ronald Reagan, '88 GOP convention)
Howdy…
Well, that was fun.
Over 650 comments on that last quiz so far (with a bullet).  Some really good responses, too.
Also some really out-there ones, which always makes for giddy reading.
The main thing, of course, is that so many folks put on their Thinking Caps and went for it.  As I've said before: You win just by trying with this kind of brain stumper.
Anyway…
… we have a winner.  I'll let you know who it was in a minute.
First, let's relieve the tension and reveal the answer already.
Or at least head in that direction.  It's probably worth noting that only a tiny handful of the comments were on the right path.
The question was vague, on purpose.  This is high-end street-level psychology…
… and one of the main features of this kind of advanced salesmanship is that it is NOT easily understood by most people.
In fact, you've likely encountered the answer to this quiz before in your life… but because it didn't "fit" with your intuition and belief about "how things work", it didn't stick.
Most of what classic salesmen know about people runs counter to what the majority calls  "common sense".
This is startling to rookie marketers.  Confusing.  Disorienting.  Challenges long-held beliefs about the nobility of human endeavor and the lofty inclinations of the human brain.
Thus, we saw long sub-threads in the comments that ignored the entire concept of a "glitch" in people's thinking…
… and instead dove into all kinds of elaborate explanations of how a successful sales pitch might smoothly proceed with dignity and logic.
It's good to have these discussions, if you desire to get anywhere in marketing.
I, too, had trouble getting into the minds of my prospects at first.
This is why I jumped on every opportunity that arose, early in my career, to hang out and grill every "street wise" marketer I ran into.
Cuz those guys knew how to SELL.
No theory.  Just experience (and the bank accounts to prove it).
This group included:
… Jay Abraham and Gary Halbert (both of whom had door-to-door selling experience where, if they didn't make the sale, they didn't eat that day)… Continue Reading