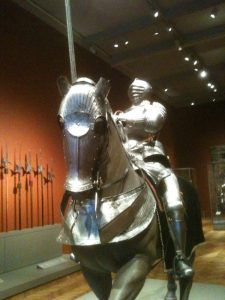 Saturday, 3:44pm
Reno, NV
"I'll have what she's having…" (When Harry Met Sally)
Howdy…
I figured I'd kick off the new marketing season here in a ball of fire, and just lay some Reality Checks out for you. Here goes:
Your First Big Reality Check: If you tried, really really hard, and weren't successful last year…
… it was probably mostly your own damn fault.
Yeah, sure, the economy sucked, politicians were mean, your prospects are all screamin' idiots, and God had it out for you. All totally excellent excuses for having a crummy bottom line again.
It's not your fault. It can't be your fault.  That's… that's just…
… that's just completely unacceptable that it even might be your fault.
And, hey, maybe you did piss off the universe, and spooky forces beyond your control mucked things up so you had a bad year.
I believe you. I really do.
However…
After you've been around the block a few times in life, you start to notice some very interesting things about success.
And the big realization, I'd have to say, is that the idea that success is somehow magically bestowed on people in a spontaneous burst of luck and being in the right place/right time…
… is just bullshit.
It is. It's total bullshit. Hollywood likes to pretend it's a real plot point. And folks clueless about how the world works — who spend their lives outside looking in — use this myth as a comforting excuse for their own lack of goal attainment.
Once you've spent even a little time with successful dudes and dudettes, you notice something startling: They all have well-defined goals, and they focus on nailing them like terriers going after a squirrel.
They are not stopped by lack of skill, or lack of time, or lack of connections in the right places.
They are not stopped by ADHD (which a LOT of the entrepreneurs I know are saddled with, btw)… or feelings of inferiority (many of the best are entirely motivated by "I'll show you" revenge fuel)… or lack of education (drop-outs galore).
And they are not stopped by the main reason most wannabe entrepreneurs never get past that "deer in the headlights" pose: Not knowing what to do next.
Every single excuse ever floated by anyone in the history of mankind… Continue Reading