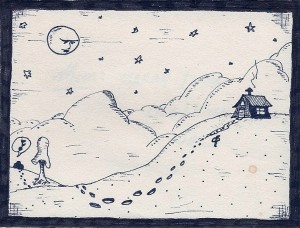 Saturday, 11:29am
Reno, NV
"She's so fine, there's no telling where the money went…" (Robert Palmer, "Simply Irresistible")
Howdy…
I've been counseling entrepreneurs (both rookie and veteran) for, oh, about 30 years now. They come to me when their progress, or dreams, or plans have been hijacked by events or forces seemingly beyond their control…
… and they need a hard-core reality check, fast. Plus a detailed list of steps to fix things, and get back on track.
Even if you get an MBA somewhere (and while studying the history of biz and learning the methods behind success are important, I have yet to meet an entrepreneur who was helped by getting a fancy degree like that)… you can't really understand the cycles, problems, surprises, horrors and pleasures of running your own biz until you dive in.
You can read every book ever printed (or watch every video) on what's it like to run a biz… but you won't truly understand how it all works until you're actually running ads, setting up deals, shipping product, hiring and firing and moving and shaking.
When you catch yourself looking over your shoulder at the competition the first time (or waking up in the middle of the night with angst over a new campaign), THEN you know you're a real entrepreneur.
I really enjoy consulting with entrepreneurs whose noses have already been bloodied. Life has already done the hardest part of my job for me… by kicking the idealism and dumb-ass belief systems to the curb. Your biz won't succeed because you're a sweet guy, or because dammit, your product is just the greatest thing ever.
No. Your biz will succeed because Continue Reading