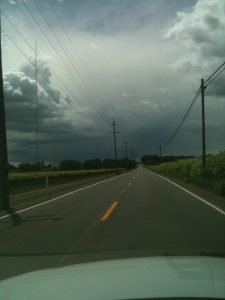 Thursday, 2:39pm
Reno, NV
"Hey, you bastards, I'm still here!" (Steve McQueen as Papillon, floating away to freedom…)
Howdy…
I'm re-publishing, below, a portion of one of the more influential posts I've ever put on this blog.
It's just a slightly tweaked way of looking at the best way to start your new year… but that tweak makes all the difference in the world.  I've heard from many folks that this particular technique finally helped them get a perspective on where they're at, where they're going…
… and why they care about getting there.
Most goal-setting tactics, I've found, are useless.  Worst among them is the traditional New Year's resolutions (which seldom last through January).
This is something I've used, very successfully, for decades… to reach goals, to clarify the direction of my life, and to change habits.  I first shared it in the old Rant newsletter a few years back, and I've hauled it out here in the blog on a regular basis.  It's timeless shit.
Here's the relevant part of the post: Continue Reading