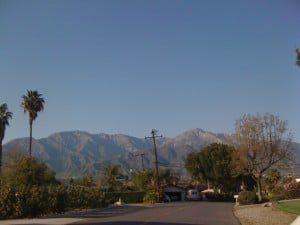 Saturday, 9:59pm
Reno, NV
"Out on the edge of an empty highway, howling at the blood on the moon… " (Grateful Dead, "The Pride of Cucamonga")
Howdy…
Quick post tonight…
… just to let the conspiracy theorists know I'm still rattling around this mortal coil.
But it's gotta be quick… because I'm heading off to celebrate Pop's 90th birthday down in Cucamonga.
(Okay, okay… I know it's now called "Rancho Cucamonga", but they tacked on the rancho part long after I'd left town… and without my permission, too.  Bastards.)
Anyway, it's always a treat to head back down to that weird, wonderful, whacked-out dream-scape desert in the spooky foothills of Mount Baldy.
Things are different there, that's for sure. Continue Reading